No significant return, says Mitchell
Millions spent promoting Carnival, but...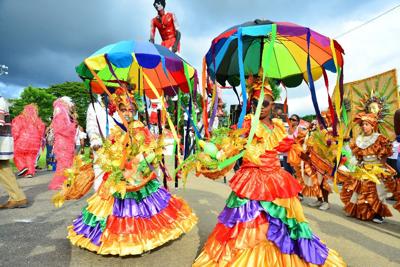 More than $500 million was spent on promoting Carnival over the last ten years and Trinidad and Tobago failed to get a significant return in terms of its investment, says Tourism Minister Randall Mitchell.
In fact, there has been a decline of about 3,000 tourists, he said, adding that the National Carnival Commission (NCC) needs to engage in deeper introspection and more aggressive marketing to woo tourists for Carnival 2019 and beyond.
Mitchell was asked for comment following statements by NCC chairman and calypsonian Winston "Gypsy" Peters that T&T Carnival has lost more than a quarter of its visitors and urgent steps needed to be taken to address this issue. He was speaking at Sunday's launch of Carnival 2019 at the Queen's Park Savannah, Port of Spain.