Teen to be charged for killing baby
Police compiling file for DPP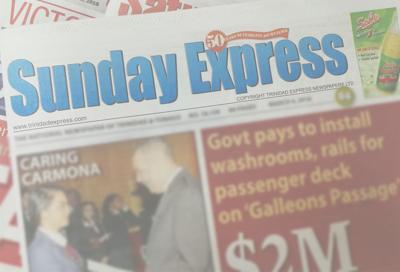 POLICE are compiling a file to send to the Director of Public Prosecutions (DPP) to lay charges against the 17-year-old school dropout suspected of killing a baby girl in Palo Seco last Wednesday.
It is alleged that the teenager also assaulted a female pupil at the Palo Seco Secondary School and attempted to assault a resident recently.
The teen was interviewed by police and is expected to be charged with the criminal offences.
Baby Raquel George, 15 months old, was found bruised and bleeding by her mother in their home at Palo Seco after she returned from work on Wednesday night.
When the child's mother, Sharlene George, 44, questioned the teenager, who is a relative of George and the infant, he fled the house.